2023 Mulgoa Local Women of the Year awarded to Farah Madon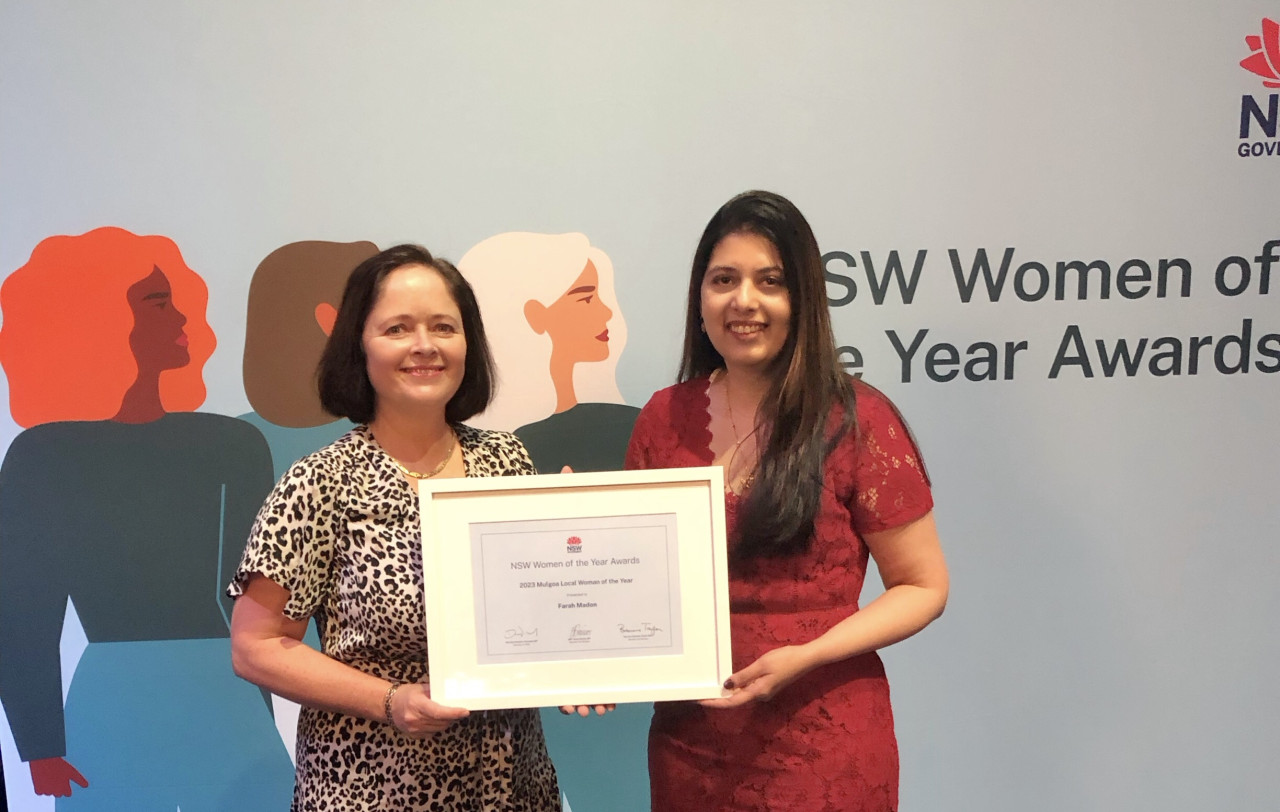 Farah Madon was included on the NSW Local Women of the Year Honour Roll and received the 2023 Mulgoa Local Woman of the Year Award.
Text below from Mulgoa Valley Gazette
Farah Madon, an architect dedicated to making housing more accessible for those living with disabilities, has been awarded the Local Woman of the Year Award by Tanya Davies MP. The award recognises her significant contribution to the local community, Western Sydney, and her unwavering commitment to making the region more equitable. Member for Mulgoa, Tanya Davies, congratulated Farah on the honour and acknowledged her hard work for the region.
"Farah's contribution to our community is immeasurable. Her work as an architect is making a significant impact, ensuring that those living with disabilities have access to safe and secure housing. It's a privilege to recognise her as Local Woman of the Year" Mrs Davies said.
Farah expressed gratitude for the recognition and emphasised the importance of accessible housing for people with disabilities.
"It's an honour to be awarded local woman of the year, but more importantly, it's an opportunity to raise awareness about the need for accessible housing. Everyone deserves to have access to safe and secure housing, regardless of their abilities. I'm grateful for this award, but there is still much work to be done," Mrs Madon said.
The Local Woman of the Year Awards is an annual program which recognises and celebrates the support women give to their local communities throughout NSW. Minister for Women Bronnie Taylor congratulated all the Local Women of the Year Award recipients. "I would like to acknowledge their significant efforts to support their local communities and thank them for all the work they do."
The Local Woman of the Year Awards are a way the NSW Government celebrates the achievements of women as part
of International Women's Day on March 8. The NSW Women of the Year Awards was held at the International Convention Centre, Sydney on March 9, 2023.