2021 Australian Access Awards Winner - SDA Tools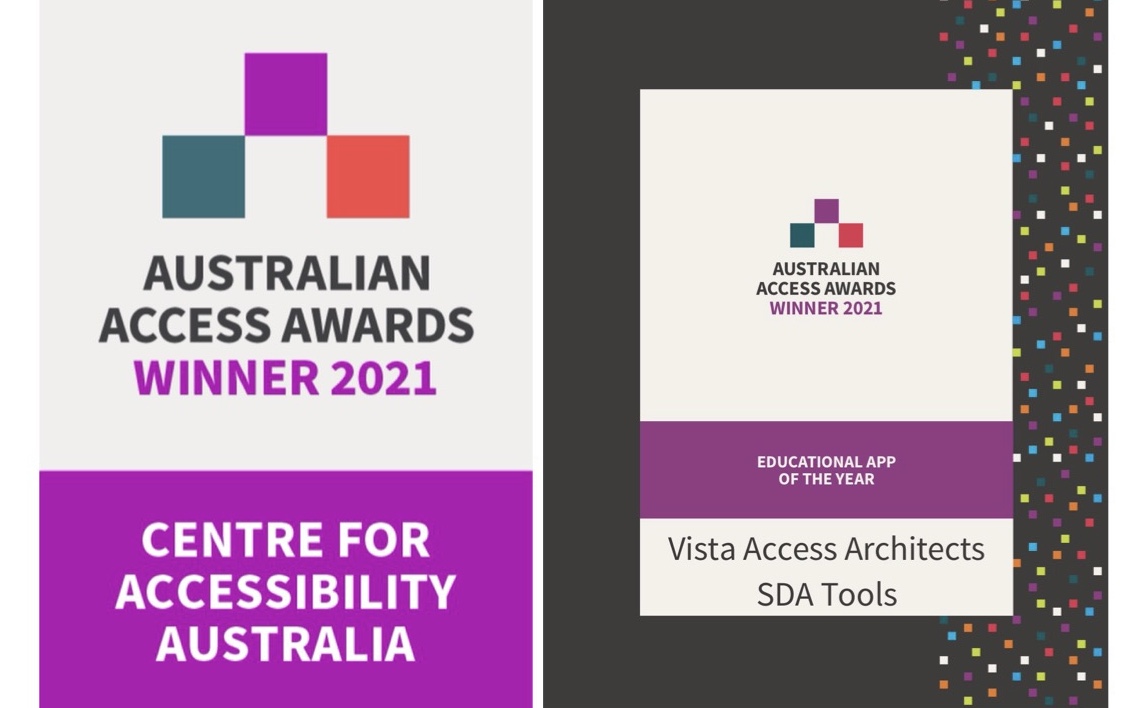 Our
designed for NDIS Specialist Disability Accommodation (SDA) assessments has won the
2021 Australian Access Awards
Presented by Centre for Accessibility for the
Educational App of the Year !
The Awards are presented by the Centre For Accessibility Australia which is an industry and not-for-profit collaboration working to promote digital access.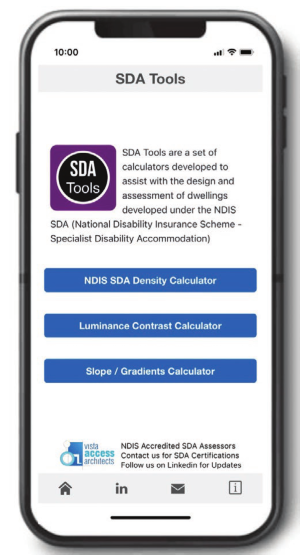 Vista Access Architects have developed the SDA Tools App which are a series of 3 calculators designed to assist and educate Designers,Certifiers and Developers with 3 key areas required for compliance with the NDIS (National DIsability Insurance Scheme) SDA (Specialist DIsability Accomodation) Design Standards.
1. NDIS SDA Density Calculator:
This calculator is to determine the number of participants permitted on a single parcel of land based on our interpretation of the NDIS SDA Rules 2020
2. Luminance Contrast Calculator:
This calculator is to select colours to satisfy the minimum 30% luminance contrast requirements as noted in the NDIS SDA Design Standards for Improved Liveability Design category dwellings.
3. Slope / Gradient Calculator:
This calculator is to assist designers to convert measurements of slope and gradients between a percentage, degrees or as a ratio.
LEARN MORE ABOUT THE APP ON THIS LINK
DOWNLOAD THE FREE APP FROM THE APP STORE VIA LINK BELOW

Don't have an Apple device ? CLICK HERE for an online version of the Calculators on our website