Everyone Can Play- Inclusive Playspaces Guidelines Document
I was delighted to be a part of the Advisory team, providing pro-bono advice on the new "Everyone can play" the Guidelines for desiging inclusive playgrounds, an initiative of the NSW Government.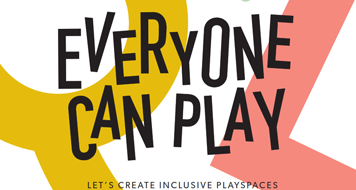 Every child, with or without a disability deserves the opportunity to be able to play in an inclusive environment.
These guidelines aim to achieve that and much more providing background stories, best practice design recommendations and evaluation checklists.
A copy of the Everyone Can Play Guideline can be downloaded from HERE